The Most Sought-After Real Estate Agent In Florida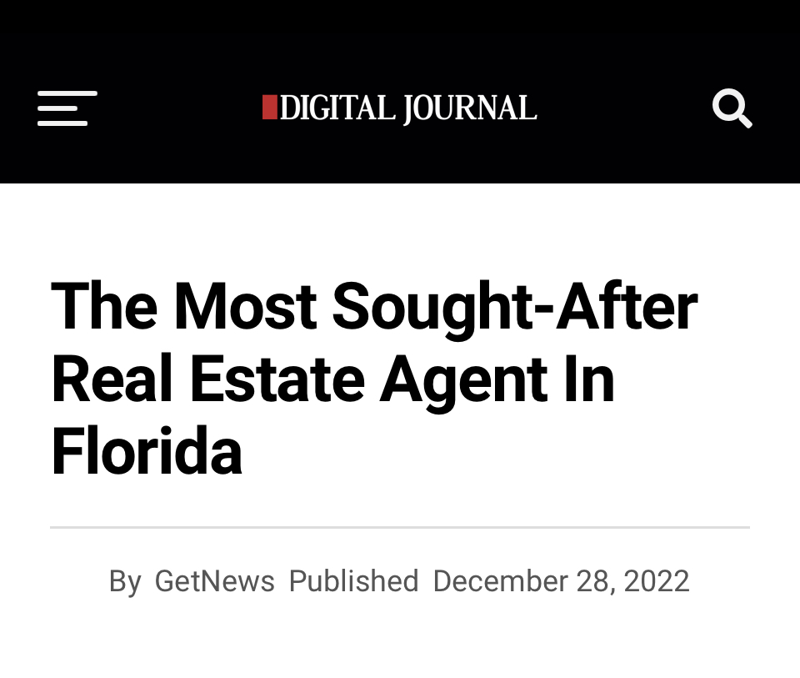 By
GetNews
Published
December 28, 2022
Guillermo Teran is one of the top real estate agents in the tri-county region of Florida, having been ranked as the #1 listing Agent 2021 by his brokerage Avanti Way Realty.
As a Broker Associate, he specializes in marketing and selling residential and commercial real estate to both buyers and sellers and is well versed in all areas across Miami and its surrounding areas.
With extensive knowledge over various asset classes including residential, commercial, land, or any other related property type, he takes great pride in ensuring sound strategic planning and negotiation on behalf of his clients. His expertise so far has earned him many successful deals throughout his career.
What sets Guillermo apart from other agents is his strong commitment to understand his clients' needs
Additionally, he also offers personalized consultation services for those who require extra assistance in understanding the local market trends or need guidance when it comes to making decisions regarding their investments.
In order to provide a sound foundation for all parties involved in a deal, Guillermo pays careful attention to details such as legal procedures and documents related to closing agreements or even potential disputes which could arise during negotiations – thus allowing those involved to have peace of mind knowing that everything will be taken care off professionally and accurately.
With years of experience under his belt and countless successful deals, Guillermo Teran is undoubtedly one of the most trusted brokers within South Florida's real estate industry today.
His outstanding performance is evident by how consistently he exceeds expectations for his clients.
Guillermo's core values are: integrity, transparency, trustworthiness and a commitment to excellence.
Clients can rest assured that they will always receive the highest quality of service and the most informed guidance in their real estate transactions.
To learn more about Guillermo, or if you're interested in buying or selling real estate in Florida, then make sure to take a look at his website here: http://gteran.com/.
Media ContactCompany Name: Avantiway / Guillermo Teran GroupContact Person: Guillermo TeranEmail: Send EmailCity: MiamiState: FloridaCountry: United StatesWebsite: https://www.gteran.com/
FacebookTwitterLinkedInEmailShareRead more: https://www.digitaljournal.com/pr/the-most-sought-after-real-estate-agent-in-florida?fbclid=IwAR2GWy1i-OWHPK1bAMNpfvwkpwvklowg3cYAuefWiiIjhMZ1PmrTrep9uhw&mibextid=Zxz2cZ#ixzz7otyaLwry